A beautiful yoga studio and healing centre located in the heart of Wicklow Town.
Happiness is our natural state,
It's our mind that disturbs this,
Yoga helps us gain control of our mind!
Welcome to Wicklow Yoga
Wicklow Yoga is a dedicated Yoga Studio and Healing Centre based on South Quay in Wicklow Town, offering yoga classes for the complete beginner to the seasoned yoga practitioner.
Our teachers are passionate about what they do and the positive effects of yoga. We invite you to join us in our safe and friendly space where like minded people can come together, breath deeply, move freely and enjoy the essence of yoga.
We encourage a friendly environment and promise to make you feel welcome. We want to help you improve your health, happiness and mind set and believe a regular yoga practice will be good medicine for anyone looking to achieve this.
Fertility, Pregnancy and Baby
Pregnancy yoga classes are something to look forward to each week. You can relax, connect and enjoy each stage of your pregnancy with the support of your teacher and other mothers.
Our classes are designed to support all stages of pregnancy. Our yoga classes offered is gentle, yet strong with a steady breath focus, preparing you physically and emotionally for birth and your transition into motherhood.
Mum and baby yoga classes are ideal for post-natal mum's to begin to move their bodies safely back into balance, our classes will incorporate safe and relevant post-natal practices including overall strengthening and stretching, abdominal toning, pelvic floor work and a baby focused sequence and baby massage. This class is suitable for mum's and their pre-crawling babies.
Fertility acupuncture, pregnancy therapies and postnatal treatments, including pregnancy acupuncture, pregnancy massage and pregnancy shiatsu are available by appointments.
Paediatric first aid courses are very popular at Wicklow Yoga. This half day first aid course covers everything you need to know for the ages 0 – 14 years.
This paediatric first aid course is essential for parents, childcare professionals and clubs who work with children. It is highly recommended and an invaluable tool for anyone who spends time with children.
Asana (yoga) practice allows us to reset our day,
It helps to release the stresses of our daily life.
The perfect yoga mat?
 Superior quality?
Environmentally friendly?
Jackie Connolly
"When I started practicing yoga with Claire in 2013, little did I realise that I was embarking on an incredible journey of self-care. My practice has become an integral part of my life and I owe this to Claire. She is a generous, compassionate and knowledgeable teacher. Her guidance and gentle adjustments promote a mindful & focused practice in a very soothing environment. It is a magical moment when you let go, free the mind & just be present. It's a peace to be shared".
Clive Quinn
I started doing yoga with Claire in February 2016.
My reasons for starting at the time was to try and fix my body.
As a runner, the body takes a lot of impact. My aim was to become more flexible and stronger in the glute and hip area and as a result become a better runner and stay injury free. Six months later it is now an integral part of my life.
I have found yoga to be very beneficial plus there is also the calmness and relaxing of the mind side, which is an added bonus.
As a tutor, Claire is second to none. She understands we all have different weaknesses and during class assists each person individually.
I would definitely recommend yoga to anyone looking for an active but thoroughly enjoyable workout.
Hilary Hamilton
"After a busy day there is nothing as renewing and restorative as a Yoga session with Claire, where my head is given space and my body stretched. Her gentle calm personality makes her sensitive to everyone in an environment which is warm, friendly and non-competitive. The classes are small and everyone is given individual attention, no matter what their level. Nothing gets in the way of my precious few hours in this great studio every week".
Patrick Mullen
"I am a Gaelic Footballer and occasional runner who has done numerous Yoga courses with Claire down in the Wicklow Yoga centre. I am delighted with the results that I achieve there. I attend as I have a very weak lower back and yoga always helps correct this problem. I have also noticed I pick up a lot less injuries and my balance and co-ordination on the pitch is vastly improved. I don't know about their other clients but I always find it a damn good workout too! There are always a number of poses that I need to work on. The centre provides a great environment to leave everyday matters at the door and the instructors work to make sure I improve week on week. I can't recommend Wicklow Yoga highly enough for people who want the best results from their yoga workout and also to footballers and athletes who want to prolong their careers and stay injury free."
Joanna Hamilton
"Having tried a few different yoga classes and not feeling convinced, I decided to try a 6 week beginner course in Wicklow Yoga. I am delighted I did – I loved it after the first class and 3 years later I am still hooked.
The room in Wicklow yoga is a beautiful, warm and welcoming yoga space and the minute you walk in, you feel the day fall away.  The classes are small and friendly and Claire's tuition is excellent with plenty of personal attention.  Her passion, knowledge and love for all aspects of yoga is very inspiring and she has encouraged me to go further than I thought I could.  Yoga is now a very enjoyable part of my life – thank you Claire"
Brian Lucas
"I have attended yoga classes with different teachers over the last 6 years. Yoga classes with Claire are fast moving, well paced, energetic and challenging. Claire keeps a good eye on everyone in the class and ensures that no one is pushed beyong their limits. Claire is a knowledgeable teacher and brings plenty of variety to her yoga classes."
Angela Merritt
"I had always wanted to try yoga and when I saw Wicklow Yoga advertising I decided to give it a go. I have now been going there for nearly 2 years as it is a great studio and Claire is a fantastic teacher.
Although it is a class environment you feel like you are having a one to one session as Claire gets to know you and your capabilities and designs the yoga session to suit the individual. The benefits of yoga are great and with Claire's guidance and encouragement you find yourself advancing and able to do the poses you didn't think possible.
Claire has a strong love of yoga and a natural ability to teach it. I am extremely lucky that I picked Wicklow Yoga"
Emmett O'Byrne
Claire is a dedicated teacher of Yoga and has been an inspiration to all those attending her classes. Since beginning with her – I have increased fluidity in movement which has lessened my exposure to sporting injuries. It also been particularly helpful to me in developing a solid core, preventing stiffness and increasing flexibility. The benefits from these classes have been immense personally. For those who wish to improve their performance in sports or those who simply enjoy the great outdoors – I would have no hesitation in recommending Claire.
Therapies and Treatments at Wicklow Yoga
At our yoga studio we also have a private healing room where clients can book in for a one on one treatment with our experienced therapists.
Wicklow Yoga has many alternative and holistic therapies to choose from. They include reiki, acupuncture, abdominal acupuncture, shiatsu, buteyko breathing and massage.
Here at Wicklow Yoga we provide workshops in Reiki training and offer monthly reiki meet ups. The reiki attunement and certification is for anyone wishing to become a certified reiki practitioner and learn to channel the healing reiki energy. 
Buteyko breathing techniques are brilliant for people suffering from asthma and other breathing related conditions.
Abdominal acupuncture, is a revolutionary new acupuncture technique that can be used to treat all the disorders that traditional acupuncture treats.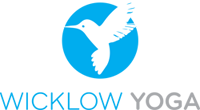 Contact us today. We are here to answer any questions regarding yoga classes and therapies offered at our studio and would love to hear from you.