COVID - 19 safety requirements
Pre booking online is required.
I will be offering onling classes while Covid numbers are still high.
In person classes.
Yoga pods: Commitment to set classes. No drop in's at this time.
Arrive a few minutes before the class starts.
Hand sanitiser is provided.
Temperture checks on arrival.
Shoes will be left at the enterance.
Please bring along your own yoga mat, blanket and props.
Social distancing will be in place at all time.
If attending with a family member I ask that you are sit next to each other.
IF UNWELL STAY AT HOME.
There will be no back to back classes at this time.
Yoga Class Pass
 An active class pass or membership (subscription) is required before you can book into a class
'The success of Yoga does not lie in the ability to perform postures but in how it positively changes the way we live our life and our relationships' 
T.K.V Desikachar 
Subscribe to our newsletter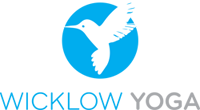 Contact us today. We are here to answer any questions regarding yoga classes and therapies offered at our studio and would love to hear from you.