Mary Edwards: Psychic medium
Mary Edwards is a psychic medium. She is based in Dublin and has been doing readings for over 20 years. A natural gift, Mary comes from a long line of medium's which includes both her grandmothers. From a young age Mary has been in communication with loved ones in spirit and spirit guides. 
Mary uses her intuitive abilities to connects with people who have passed over to the Spirit world and can help you to connect with your own spirit guides and angels. Her work as a medium and spiritual counsellor continues to strengthen and has taken her to Europe and America.  
Mary has dedicated her life to work with spirit and continues to use her gifts to help people, whether this is to connect with loved ones that have passed over, or to bring some clarity into your life. Her connection to spirit is strong, her guidance is honest, clear and to the point. Mary is a highly regarded within her work.
Mary connects to a client by tuning into their energy and the energy surrounding them. This includes past, present and future events. Mary tunes into the presence of non-physical energy for the information relevant to the person being read for.
One on one private readings
Would you want to hear from your loved ones in the spirit world? A message from your spirit guides, teachers and angels? Mary offers private consultations at Wicklow Yoga. Mary will help discern information of what is going on in your life through the use of heightened perceptive abilities such as Clairvoyant Clairaudience, Clairsentient.
To book contact us 0851603958
An evening of mediumship
Psychic medium Mary Edwards holds regular demonstrations of mediumship at our centre in Wicklow Town. The evening will be very healing as it gives people the opportunity to connect with loved ones in Spirit. Mary aims to provide evidence of life after life by giving messages to people in the audience from their loved ones in spirit with amazing accuracy in descriptions.  This healing evening can help people reunite with those who have passed into the world of spirit, showing that the bonds of love never die and offer the truth that we do survive the transition from the physical body to the spirit world. It is quite moving as you experience the personalities of loved ones. Mary will deliver messages and connect some of the audience members with those in Spirit, an evening of high energy filled with love and compassion.
Limited seating is available so we ask you to book your seat before the day to guarantee your places. There is a lot of interest in this evening so please book your place asap to save any disappointment. Looking forward to seeing everyone there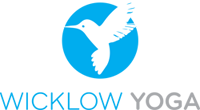 Contact us today. We are here to answer any questions regarding yoga classes and therapies offered at our studio and would love to hear from you.