This is your reminder to incorporate play every day.
Mum and baby yoga
We love the mum and baby yoga classes. They are fun and relaxed yoga classes for mum's who have recently given birth, where they can bring their baby along too.
While taking care of a new life and adjusting to the physical and emotional challenges that have arrived from being a new mum, it is natural to put your needs aside. Mum and baby yoga is a wonderful chance to give to yourself at the same time as loving and nurturing your baby.
Our mum and baby yoga classes
You can reclaim and restore your body, take care of yourself and have the support of other mums in a relaxed and safe environment. Its a positive way to start your morning and you will only feel better for it.
The yoga classes will help mums to gently ease back into shape, encouraging physical and emotional postnatal healing while helping to re-energise, strengthen and re-align the physical body and start to strengthen your pelvic floor, stomach muscles and relieve tension in the back and shoulders as well as enjoying some time for deep relaxation, helping to gain confidence in handling your baby and having some fun.
It is also very social, where you can listen to other mums advice and tips while learning some yoga for you and your baby.
Mum and baby yoga
4 classes valid for 4 weeks
Our mum and baby yoga classes are great at enhancing bonding and communication between mum and baby and giving the opportunity to bring some fun into the early stages of parenthood. Gentle yoga moves as well as songs keep the classes light hearted and enjoyable for both mother and child.
We welcome mums of new born's to engage in developing a sensory and intimate relationship through gentle movement between mum and baby and really working developmentally with their infants. By helping infants to develop proprioceptive awareness gives mums the tools to help their babies centre in their bodies and to begin to recognize what is their core and what is their periphery surroundings. The somatic trust between mum and baby all aids in their brain development.
It's OK and perfectly normal if your baby needs to feed, wants to make a noise or needs a nappy change. This is all part of the class so don't worry. We have a private room if you prefer to leave the class but that's not necessary. Just leave all expectations at the door, it's time to smile and relax. Sometimes I think the biggest achievement is mum has made it to class!
A typical class usually last around 45 minutes, this is plenty of time as babies usually then become tired as what may seem like simple activities to us will have a huge effect on infants as it is a lot of mental work for them. We offer a supportive environment to give mums a chance to normalize and enjoy the company of  each other.
What should I bring to class?
Bring a yoga mat, a blanket and wear comfortable clothes
When can we start?
Come after you and your baby's six week postnatal check up, (eight weeks for a caesarean -section) and let your GP know you are attending the classes.
How long can we do mum and baby yoga for?
Our mum and baby yoga classes are suitable for babies from six weeks to crawling.
Should I have yoga experience?
No previous yoga experience is necessary. When you do start or return to yoga, listen to your body, as some days we have more energy than others, so pace yourself and be mindful.
"When the breath wanders the mind is also unsteady. But when the breath is calmed the mind too will be still, and the yogi achieves long life. Learn to control the breath."
Hatha Yoga Pradipika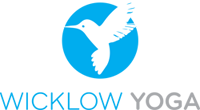 Contact us today. We are here to answer any questions regarding yoga classes and therapies offered at our studio and would love to hear from you.