Private yoga classes
Yoga classes are available to groups, one on one and corporations and sports groups. These can be tailored to your needs. Please don't hesitate to get in touch. Enjoy yoga in the comfort of your own home, workplace or club with friends and at a time that suits you.
"The success of Yoga does not lie in the ability to perform postures but in how it positively changes the way we live our life and our relationships"
T.K.V Desikachar
People are often surprised by how tight, stiff and inflexible their bodies have become. Spines become rigid and can no longer move freely and joint movement is limited. Its no wonder that we develop injuries and subsequently, symptoms like insomnia, dullness, stress, back pain and lack of motivation. Yoga can help reverse this process by increasing flexibility and movement to the whole body, so we can enjoy more energy thus improving our health and our lives.
Please contact Claire at Wicklow Yoga if you would like to make an appointment 085 160 3958 or email and she will get back to you as soon as as possible.
Small group or one on one classes
These can be highly beneficial to people with ailments that require special attention. A personal program can be developed specific to your needs.
If you can round up a few friends, then why not have your own private group.
Corporations
The importance of keeping employees healthy and happy can not be over-emphasised. By introducing a program like yoga, you will help create a healthier body and mind for your employees, reducing stress in and out of the workplace. Investing in a pro-active approach to employee wellness will increase job performance and team building. Our private yoga classes can be held at your place of business providing a suitable space is available.
Sport Groups
People participating in sport activities can greatly benefit from a regular practice of yoga. Yoga builds strength and stamina and increases flexibility. This leads to greater mobility of the joints and in turn, improves performance and most importantly aids in preventing injury. Concentration is improved and the mind becomes strong and focused. Combining a regular practice with any sport will improve the overall performance. The ashtanga series works every muscle in the body in a sequence that has proven itself for many years. Challenging to the physically fit, this discipline allows you to continually go deeper into the practice, while releasing muscle tightness and tension. All in all it is a practice that complements any sport.
"True yoga is not about the shape of your body; but the shape of your life. Yoga is not to be performed; yoga is to be lived. Yoga doesn't care what you have been; yoga cares about the person you are becoming. Yoga is designed for a vast and profound purpose; for it to be truly called yoga, it's essence must be embodied"
Aadil Palkhivala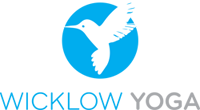 Contact us today. We are here to answer any questions regarding yoga classes and therapies offered at our studio and would love to hear from you.