Yoga timetable, prices and online bookings
Welcome, we hope you find something in our timetable that suits your schedule and something you can really enjoy.
We have online yoga classes for the complete beginner to the advanced student, as well as yoga classes that are suitable for all levels.
Booking is essential.
All our class passes and memberships are valid from the date of purchase. We do not extend classes over the set time frame.
We all have busy lives, we understand the simple things that can make life a little sweeter for us all
It's easy to book into a yoga class, simply register with us via our website, purchase the class pass that suits you and book into the class you wish to attend. You can choose your classes each week, mix and match, cancel or make up a class if you miss a week, it's in your hands. We are happy to hear from you if you need some assistance 
Yoga Class Pass
 An active membership is required before you can book into a class.
'The success of Yoga does not lie in the ability to perform postures but in how it positively changes the way we live our life and our relationships' 
T.K.V Desikachar 
Absolute Yoga
Online classes 2 or more per week
New Students
Online classes 6 classes valid for 6 weeks
4 Class Pass
Online classes 4 classes valid for 4 weeks
Pregnancy Yoga
Online classes 4 classes valid for 4 weeks
Subscribe to our newsletter
Nourish yourself in Nature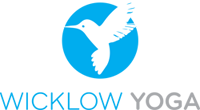 Contact us today. We are here to answer any questions regarding yoga classes and therapies offered at our studio and would love to hear from you.