Yoga timetable and on-line bookings
Welcome, we hope you find something in our timetable that suits your schedule and something you can really enjoy.
Our yoga classes are mostly taught in the evenings, we do offer morning classes too.
We have yoga classes for the complete beginner to the advanced student, as well as yoga classes that are suitable for all levels.
Booking is essential, doors open to the studio 15 minutes before the class starts.
'The success of Yoga does not lie in the ability to perform postures but in how it positively changes the way we live our life and our relationships' 
T.K.V Desikachar 
Timetable and prices
If you are unsure which class is best suited to you, please give Claire a call, she will be happy to help you. Our timetable and prices are designed so that you can manage your own schedule and adjust it where necessary. We have different price plans to choose from. Our timetable allows you to look ahead for 14 days.
Sign up today! Head to our prices page, buy a membership that suits you then simply book into your chosen class or course.
If you have any problems with booking online please contact Claire, she will be happy to help you. If you haven't managed to book online, always contact us in advance by calling or texting prior to arriving at a class.
0851603958
Our courses and workshops have set days and duration.
Subscribe to our newsletter
Please check our live timetable above for our current classes. Booking is essential.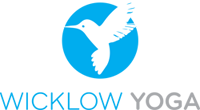 Contact us today. We are here to answer any questions regarding yoga classes and therapies offered at our studio and would love to hear from you.