Vinyasa flow yoga
Vinyasa means "connection". The connection is between movement and breath. In a vinyasa or yoga flow class we move through the postures smoothly and fluidly synchronising movement to the breath.
This style of yoga allows for  lots of variety as the sequence will differ from class to class. All postures can be modified to suit different levels of ability. Vinyasa yoga flow classes are suited to people who like to have variety in their classes, focusing more on movement than meditation.
"Mindfulness helps you go home to the present and every time you go there and recognize a condition of happiness that you have, happiness comes."
Thich Nhat Hanh
Vinyasa yoga flow classes at Wicklow Yoga vary in style, pace and sequence, we recommend you try a few to see which one speaks to you.
Vinyasa yoga is similar to ashtanga yoga insofar as it derives from the traditional ashtanga series. The vinyasa practice also uses movement that is synchronised with the breath, creating a flow to the class as you move smoothly from one posture to the next.
Vinyasa flow yoga
Vinyasa yoga also focuses on the entire body, benefiting alignment, increased flexibility, strengthening of muscles, purifying the internal body and relaxing the mind. The difference is it does not follow a set sequence so it has the flexibility to be tailored to the individual, various levels of competency and the energy of the class. Classes can also have a theme each week, the focus can change giving the freedom to jump in at any time.
Mindfulness yoga
A unique combination of the two practices of yoga and mindfulness. Practitioners say that integrating mindfulness with yoga practice has helped them be better able to deal with the everyday stresses of work, relationships, and finding their place in the world. Mindfulness works because it offers a realistic approach to dealing with life's challenges.
For anyone who has wanted to try mindfulness but prefers gentle movements rather than sitting still this is the class for you. No previous yoga experience required!
Class Types
This class is suitable for all levels, all abilities, whether you are new to yoga or to mindfulness there is something for everyone. All you need is an open heart and an open mind
Our mindfulness yoga is a gentle vinyasa yoga flow style class, movements will be made up of a number of different yoga postures designed to give you a great whole body stretch combined with mindful awareness and meditations, our classes give you time to step away from the stresses and strains of everyday life so you can leave feeling relaxed and refreshed.
Each week we'll build on the poses and experience different meditations, giving you practical tools to employ when the world gets a little too overwhelming.
Fitness Levels
Our classes will be based on a 'within your own limits' basis, modifications for all postures can be given, you don't need to have done any yoga before, which means everyone works within their own capabilities. Everyone is unique and we can work together to make sure you get the best out of the class.
Flow and restore yoga
This yoga class is a more restorative vinyasa yoga class which includes a lot of stretching and holding poses revitalising the body and focusing the mind. This gentle yoga class focuses on a sequence to warm up the body and evenly tone and lengthen the muscles. The class finishes with a deep relaxation to prepare you for the rest of your day.
"When the breath wanders the mind is also unsteady. But when the breath is calmed the mind too will be still, and the yogi achieves long life. Learn to control the breath."
Hatha Yoga Pradipika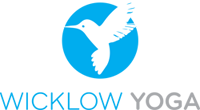 Contact us today. We are here to answer any questions regarding yoga classes and therapies offered at our studio and would love to hear from you.