Vittoria Colonna: Teacher Profiles
Vittoria Colonna otherwise known as Lakhpreet Kaur, meaning in Gurmukhi "The Lioness, of a 1000 blessings of Love" brings joy, magic and play fullness to her Kundalini practice. Transporting the students into awakening their own Source and inner power.
After a crippling slipped disc accident, Vittoria was unable to walk properly for a year and exhausted every Western and alternative medical route until she discovered Kundalini yoga which shifted everything. Unblocking emotional trauma and finding her inner awareness, she discovered the power of this ancient knowledge and it's technology, awakening balance within her body, mind and soul.
Vittoria has practiced many other forms of healing and spirituality, Including life coaching,
Kabbalah
, Paganism, Shamanism,
Butoh
and Shiatsu. Over a decade of practicing yoga, she focused on the art of
Kundalini
yoga, graduating from Teacher Training with renowned teachers
Harijiwan
and
Tej
kaur
khalsa
in Los Angeles in 2015. She went on to teach at conscious festivals, drug addiction treatment centers and various studios in Los Angeles. She welcomes students with all levels of flexibility, spiritual beliefs and conscious growth.
Outside of the yoga room, Vittoria is also known as a global award-winning filmmaker, a performance artist and painter too.
 www.colonnavittoria.com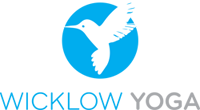 Contact us today. We are here to answer any questions regarding yoga classes and therapies offered at our studio and would love to hear from you.